We're easy to find.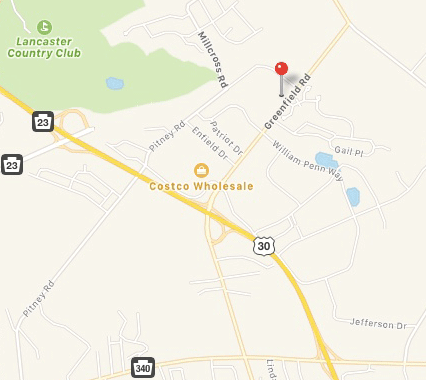 Lutheran Church of the Good Shepherd is located just outside of Lancaster, PA. From US 30, east or west, take the Greenfield Road exit, turn right on to Greenfield Rd. and go 3/4 of a mile. We're on the left.
Click on the map to the right for point-to-point driving directions provided by Google Maps. To return to this page simply press your browser's back button. Have a safe trip!
Meet us online!
No matter where you're located, you can get to us on the internet livestreaming via our YouTube channel or through our Facebook Page. We look forward to welcoming you there.